Many Ways to Help
KASZ is funded by the City of Kyle, the Hays County Commissioners' Court, Membership Dues and Personal & Corporate Donations. We are grateful for all the love and support from everyone that helps this organization!
Become a Member: Visit our Membership Page to learn more about how to become a member
Volunteer: Everyone has a talent! KASZ Member or not, if you have the time to volunteer to help KASZ with their fundraisers, programs, activities, set-up and clean-up, please Contact Us. We are always seeking members who can volunteer their time to be on committees, become chairmen and even run for the board when elections occur.
Participate in Fundraisers: KASZ has fundraisers through out the year. Visit our Fundraiser Page to look out for the upcoming fundraiser.
Join us for Lunch: Every Tuesday KASZ hosts a luncheon, if you wish to donate to our luncheon for our members, please Contact Us.
Host or Sponsor an Activity or Program: If you have ideas for a program or entertainment, or if you would like to host/sponsor an activity or event, please Contact Us.
Donate: If you wish to donate financially or items to our tax exempt organization, you can Contact Us or Click the icon to Donate Electronically.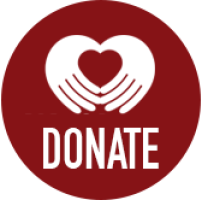 We are looking for the following items:
BATTERIES (SIZES AAA, AA, & D)
FOOD SEALER MACHINE
PRINTER PAPER
6 PLUG ADAPTERS
WHITE BOARD CLEANER
UPRIGHT VAC. OR SHOP VAC.
TOOLBOX & HAND TOOLS
PUMP HAND SANITIZER
STAMPS
DRY ERASER MARKERS
PERMANENT BLACK MARKERS
Use Amazon Smile: