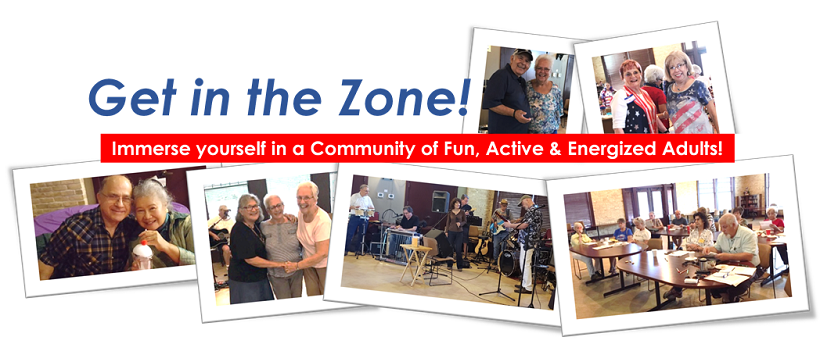 Past, Present and Future
The Kyle Area Senior Zone, Inc. (KASZ) was formed in February 2006 to afford a variety of social, educational, health and recreational activities to the senior residents of the Kyle area. Our Founder and 1st President was Adell Hurst. Adell Hurst was a Kyle community activist and senior citizen advocate. Her memory is honored and recognized by the main ballroom of the Krug Activity Center named after her.

KASZ has become an integral part of the Kyle area community, a place where KASZ members can meet on a regular basis to form relationships with other seniors, enjoy meals together, learn new skills, take trips together and participate in volunteer and job opportunities. These activities promote the positive aspects of aging for seniors, their families, and the community.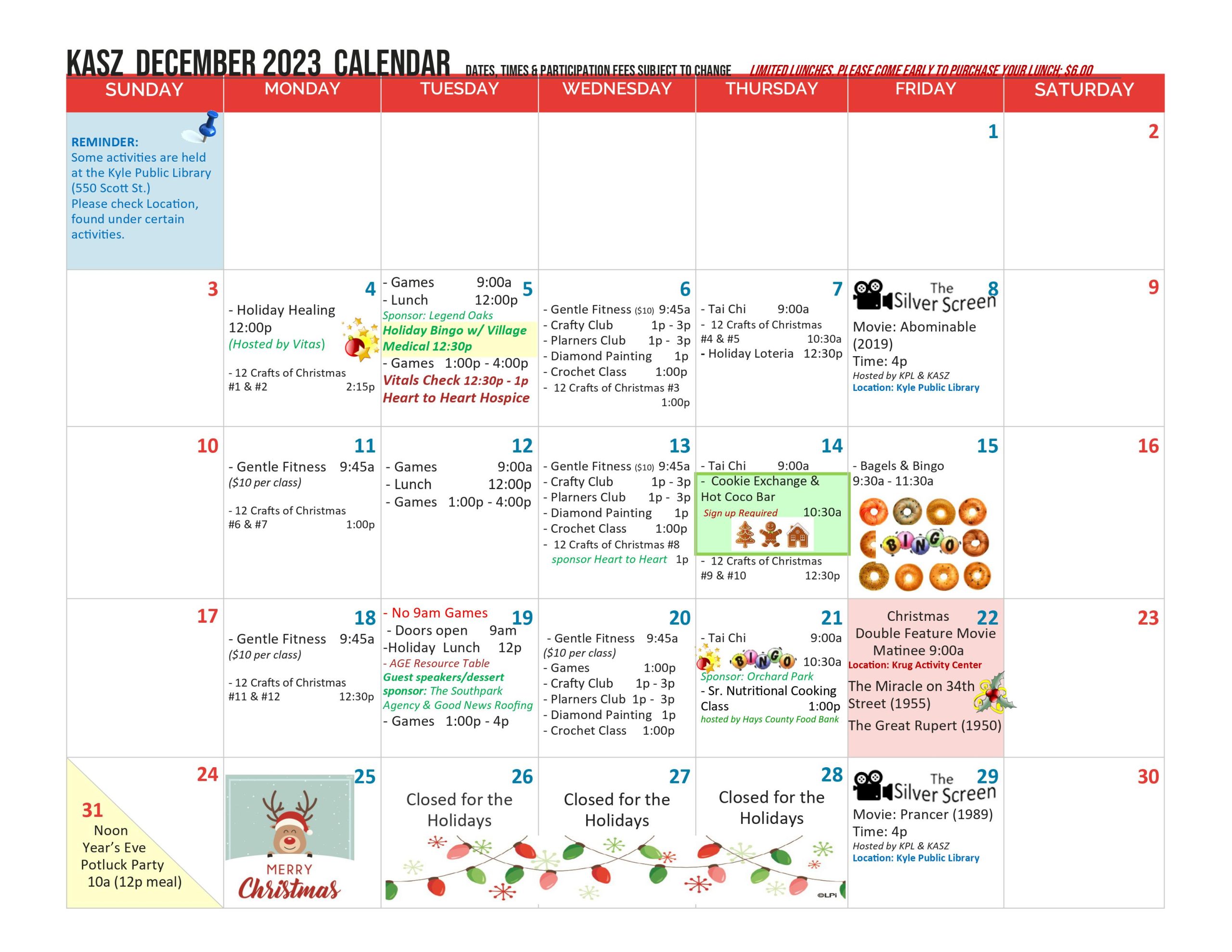 What's Happening
Did you know KASZ hosts Luncheons every Tuesday? We even have a monthly menu available to print out. KASZ also has a variety of programs, activities, socials and so much more happening every month! Keep up to date by downloading & printing out this Month's Calendar. Come check us out
---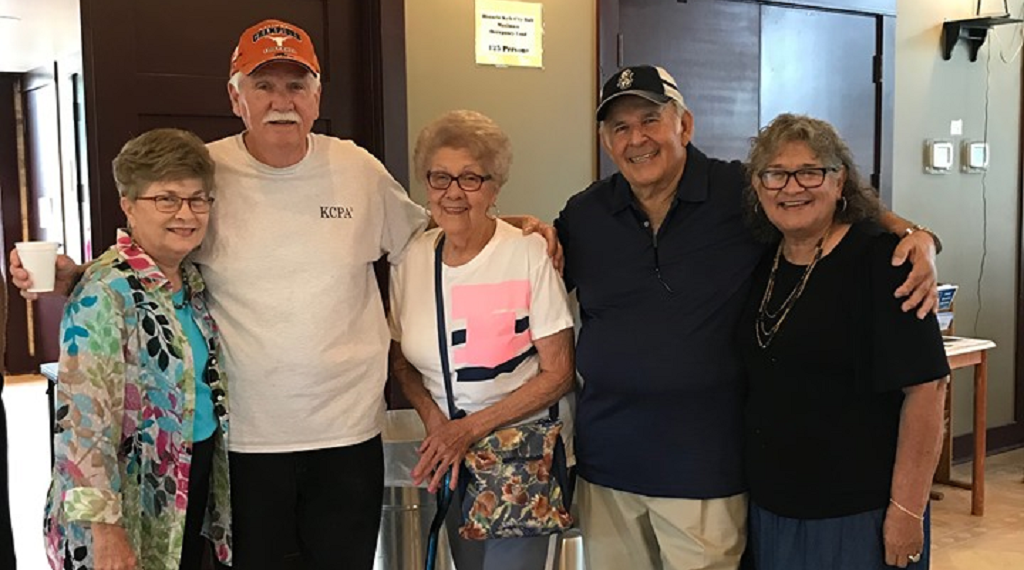 Membership
KASZ is a place to make friends, enjoy meals together, learn new skills, take trips together and participate in volunteer & job opportunities in the community. Our seniors have provided encouragement and support for each other, as well as their families.
---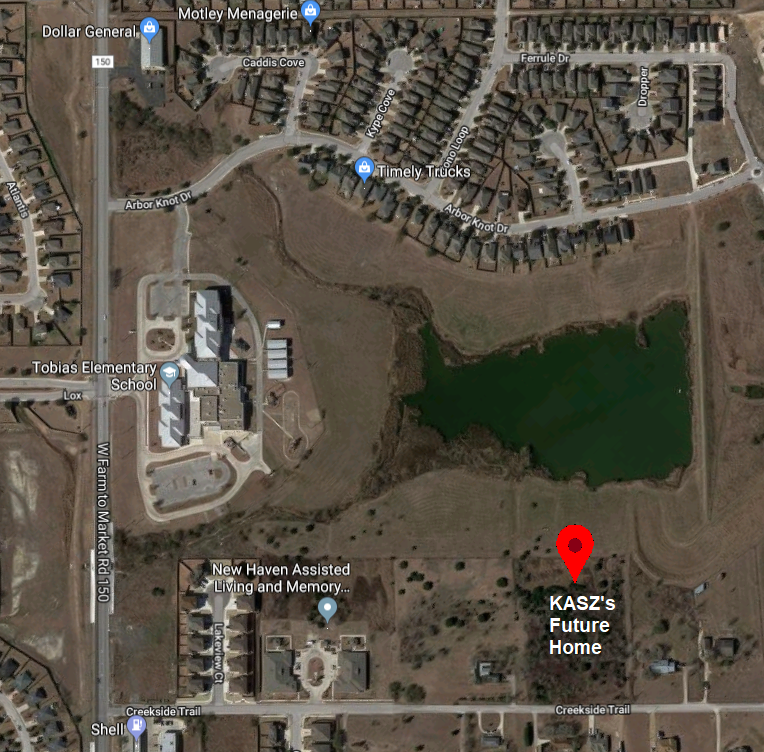 Dreaming Bigger
Seniors in all cities need a place to go. The City of Kyle loaned the renovated old city hall for KASZ to call home. We are quickly outgrowing the facilities and a new facility is in the plans. KASZ is setting plans to GROW! Join us and stay tuned.
Our Mission
To provide support and encouragement to advance quality of life and general welfare for senior citizens; with meetings, events, education, and recreation.

---
Our Vision
To collaborate with government agencies, elected officials, social and civic organizations, businesses and other entities to improve, promote, and advocate for the quality of life and general welfare of senior citizens.
Krug Activity Center (KAC)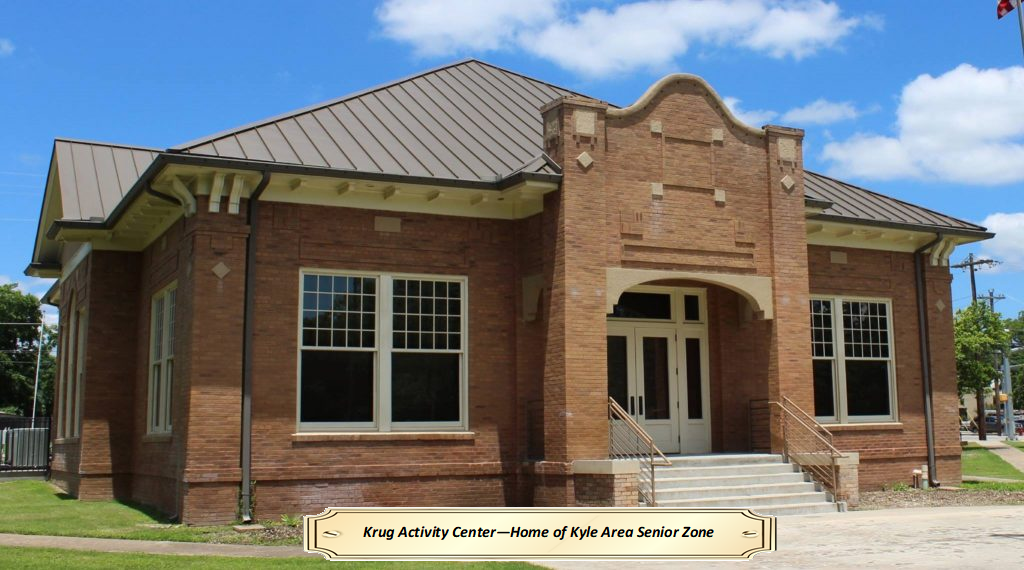 The City of Kyle provides the Krug Activity Center to KASZ. Krug Activity Center also serves as a community center to provide space for city activities that have long been associated with this building, including non-profit organization meetings, social events, and functions.

The City of Kyle also rents Krug Activity Center to private individuals. For more information on rental, contact City of Kyle Parks and Recreation at (512) 262-3939

If inclement weather is in the forecast, KASZ will follow Hays CISD school closures. You are encouraged to access the following news sources for up-to-date information. https://www.hayscisd.net/ or http://haysinformed.com/
We ask all participants, guests & members to please complete and turn in the waiver linked below.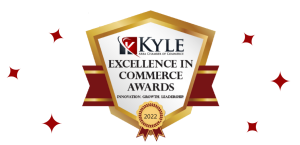 2022 Excellence in Commerce Award
The Kyle Area Senior Zone was nominated and won for Non-Profit of the Year for the 2022 Excellence In Commerce Awards; held by the Kyle Area Chamber of Commerce.

A way to recognize Kyle Chamber members who demonstrate success and exceptional performance in business practices and customer service. Members who stimulate our local economy and are involved with the Kyle Chamber and business community.
Phone Number:
(832) 541-3485
Betty Conley
President

Mailing Address:
KASZ
P.O. Box 204
Kyle, TX 78640

Physical Location:
101 S Burleson St.
Kyle, TX 78640

Business Hours:
Hours vary Click Here for scheduled activities
You may email or call to arrange a scheduled visitation