Find Out What is Happening Here!
KASZ members meet on a regular basis to share meals, enjoy entertainment, participate in educational, social and health-related programs, and become involved in many other activities! These activities promote the positive aspects of aging for seniors, their families, and the community.
If you have ideas for a program or entertainment, or if you would like to host/sponsor an activity or event, please contact us and let's make it work.
If inclement weather is in the forecast, KASZ will follow Hays CISD school closures. You are encouraged to access the following news sources for up-to-date information. https://www.hayscisd.net/ or http://haysinformed.com/
KASZ CALENDAR: Dates, Times, Participations Fees Subject to Change.
Limited Lunches, please come early to purchase your lunch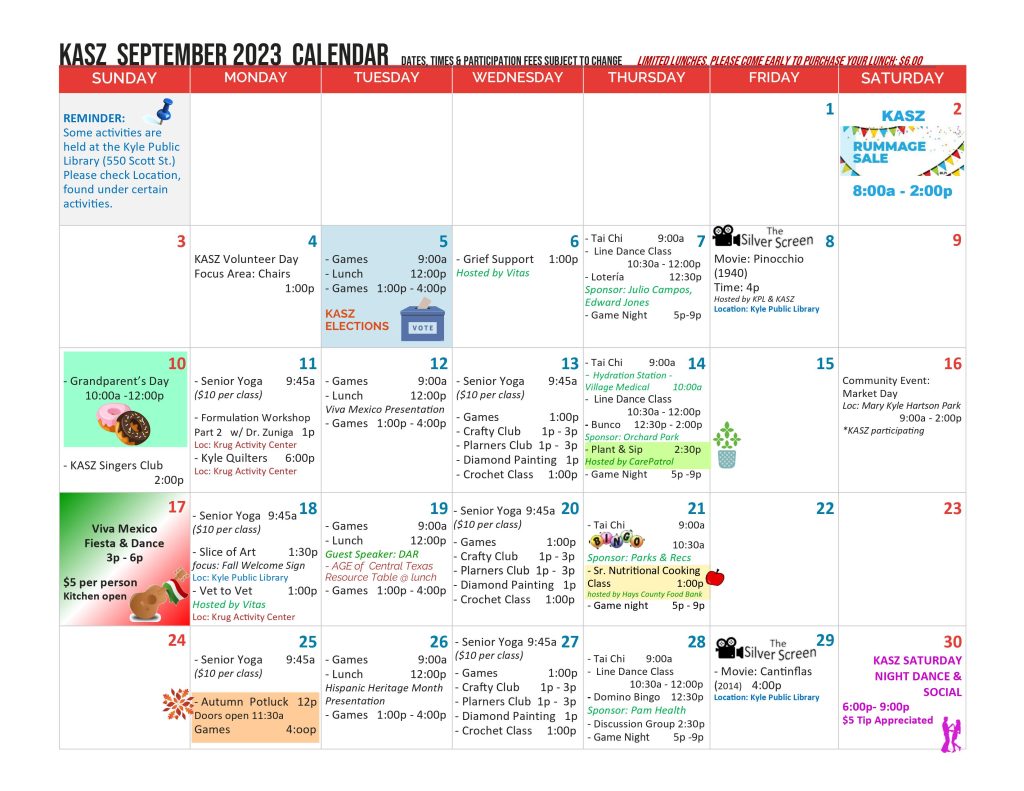 Featured Item(s)

If inclement weather is in the forecast, KASZ will follow Hays CISD school closures. You are encouraged to access the following news sources for up-to-date information. https://www.hayscisd.net/ or http://haysinformed.com/