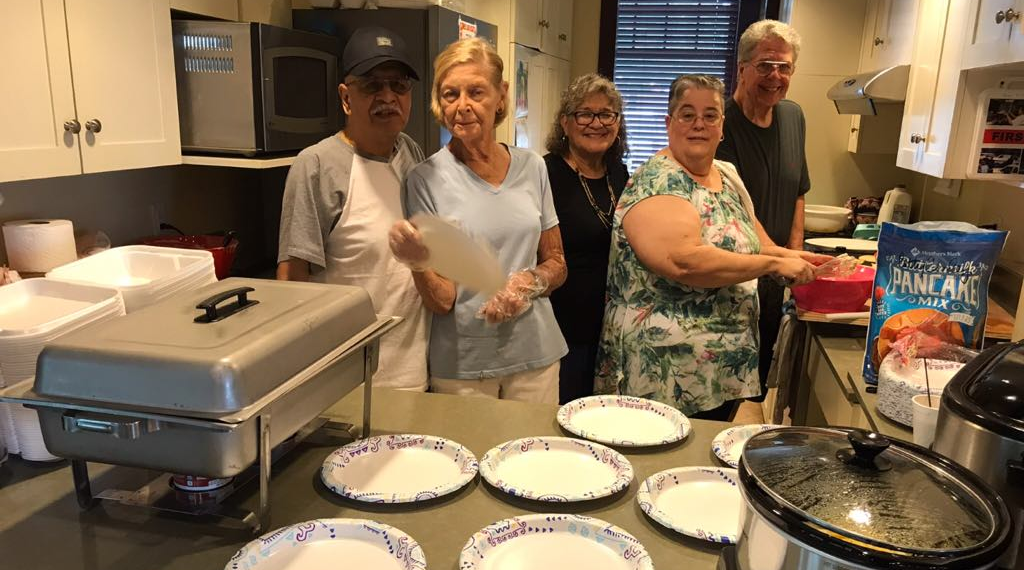 Page Under Construction
KASZ Seniors in the Community
Our members not only take pride volunteering to make KASZ a fun & welcoming place, we encourage and connect our members to volunteer in the community. KASZ keeps a look out for needs of the community and bring them to the attention of our members. Seniors can also discover local volunteer opportunities by visiting this helpful resource: JustServe.org. KASZ also organizes donation drives for our members to participate throughout the year.
If you have ideas for a donation drive or how KASZ Seniors can help the community, please contact us and let's talk!
Volunteering for KASZ
Everyone has a talent! We are always seeking members who can volunteer their time to help setup, run and/or breakdown for activities, be on committees, become chairmen and even run for the board when elections occur.
Current & Upcoming Donation Drives at KASZ
Food Drive for Hays Food Bank – Current
Please bring nonperishable food items to place in the donation box located in the Adell Hurst Room. Food will be donated to the Hays Food Bank

Bottle Cap Drive- Current
Please bring plastic bottle caps to deposit in in our collection container during Tuesday's Luncheon. The plastic bottle caps are collected for an individual who is currently undergoing chemotherapy treatment.

Fan Drive – Current
Texas heat can be hard to deal with without a means of cooling off. KASZ is collecting boxed fans to help combat summer heat for individuals without the means of cooling off. Fans can be brought to Tuesday's Luncheon or Contact Us to arrange to meet at KASZ at another time.
Find Our Members Volunteering In…
+ Meals on Wheels
+ Legend Oaks Healthcare
+ Orchard Park Assisted Living
+ New Haven Assisted Living
+ Kyle Train Depot
+ Voter Elections
+ San Marcos Visitor/Tourist Center
+ Local Churches
+ Police Department
+ Seton Hospital
+ Paws Animal Shelter
+ Salvation Army Bell Ringers
+ Red Cross
……….and so many other places!